Improve Home Comfort with Air Conditioner and Furnace Replacement in Fishers and Carmel, IN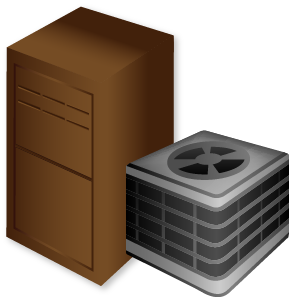 You rely on your air conditioning and heating system to work for you consistently every day. You don't want to think about what could happen if it breaks down on a particularly hot or cold day.
Did you know that most air conditioners have a lifespan of just ten to fifteen years? If your system is aging or starting to experience problems, turn to the experts at Edge Guys Heating & Cooling for air conditioner and furnace replacement in Fishers and Carmel, IN. We can upgrade your system to an affordable, energyefficient model.
Upgrade Your System
Along with old age, there are many reasons to replace your heating and air conditioning system. If your utility bills are starting to cost more than you would like, you can save money by upgrading your system. You may also experience problems with your current system, such as leaks, broken parts, or unsettling noises.
At Edge Guys Heating & Cooling, we offer a free in-home consultation to evaluate your current system and help you choose the ideal replacement to meet your needs. We ensure your air conditioner or furnace replacement in Fishers and Carmel, IN, is the correct size to fit your space and has the correct features to meet your lifestyle.
Do you worry about the cost of your new system? We offer flexible financing options on air conditioner and furnace replacement, depending on credit approval. Our equipment and installation come with warranties so you can trust that you're making a wise decision.
Call Us Today
When you upgrade your equipment with Edge Guys Heating and Cooling, you get so much more than a new system. You also get a relationship with licensed specialists who can repair or maintain your equipment. We are available 24/7 to address emergencies.
You don't need to live with a malfunctioning heating or air conditioning system any longer. Call Edge Guys Heating and Cooling to upgrade your system and enjoy home comfort.