Do you really need a furnace tune-up?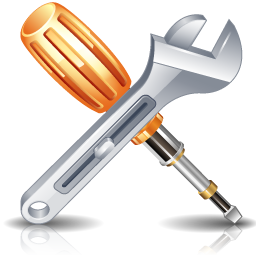 November 11, 2020
Every time you turn on the TV you see a commercial for an HVAC company offering a seasonal tune-up. In fact, Edge Guys has one running right now. So why do all of the heating and cooling companies advertise tune-ups? Do you truly need one? The answer is unequivocally - yes, you do.
The Number One Reason - Furnaces Burn Fuel
Tune-ups are like a physical for your furnace. They check for things you cannot see or hear but may be damaging to your system or even deadly for your family. Cracks and leaks in your furnace can elevate carbon monoxide to dangerous levels. We check to ensure there are no leaks in your furnace system so you can sleep knowing your family is safe.
According to the CDC, 50,000 people visit the ER every year with carbon monoxide poisoning. Heat exchangers crack when the coils are overstressed from working too hard. This happens for a variety of reasons including dirty filters or improperly sized systems. Our trained service technicians look for cracks in the heat exchanger during the tune-up and will catch any irregularities that may lead to a carbon monoxide leak.
Furnaces Move Air
To make sure your home stays comfortable at the proper temperature, your furnace circulates air flow. We check your duct system and your blower to ensure proper airflow to your home. Restricted airflow puts a strain on your furnace and will eventually cause unnecessary breakdowns. During the tune-up process we mitigate any airflow issues we find which, in turn, extends the life of your furnace.
Furnaces Use Energy
Energy Star estimates that the average household spends more than $2,200 a year on energy bills with almost half of that going to heating and cooling. Your furnace tune-up ensures your system is running correctly and efficiently which can help reduce your energy bill.
Furnace Tune-Ups Maintain Your Manufacturers Warranty
When you purchased your furnace it probably came with a 10 year parts warranty. That's great — until you discover you've invalidated it by not having your yearly furnace tune-up. Most manufacturers require that you have both a yearly furnace and air conditioner tune-up to satisfy and maintain the warranty. In many cases, the cost of the tune-up will be far less than the cost of the parts to repair a breakdown that could have been prevented by having the tune-up.
Furnace Tune-Ups Reduce Emergency Repairs
According to Angie's List, 75% of HVAC experts say their furnace calls in winter months are for "no heats" because of lack of maintenance. When we have to wake up a technician at 2 a.m. to service your furnace it costs money. Some of these costs are passed onto the homeowner. The good news is that while emergencies do happen, they happen far less when your system has had it's fall/winter tune-up. Have your tune-up now so you don't end up waiting for your service technician to arrive in the middle of the night when the weather is cold!
Furnace Tune-Ups Include Checking Your Humidifier
Humidifiers are an important piece of the puzzle when it comes to both you and your home's comfort. They help moisturize your skin and lips, protect you from a dry/scratchy throat, soothe your sinuses and halt the spread of flu germs. Added bonus for you, they can even help prevent snoring! When it comes to your home they protect your furniture and floors by preventing cracks and splits. Unfortunately, humidifiers also have a tendency to leak when they are not regularly serviced.
At Edge Guys, we service your humidifier as part of your furnace tune-up. The heart of the humidifier is the water panel which generates proper humidity to keep you comfortable. The water panel mixes with the forced stream of hot air from your furnace and then distributes this moist air through your duct system. During your furnace tune-up we will change your water panel, check drainage tubes and clean the drain line. This maintenance goes a long way to preventing unnecessary water leaks.
Furnace Tune-Ups Provide Opportunity
During your furnace tune-up our service technicians can assess your comfort needs. This is your opportunity to discuss the installation of a humidifier if you don't already have one. It is your opportunity to learn how to change your furnace filter. It is also the opportunity to have a UV light installed to prevent allergies and the spread of viruses such as the Coronavirus.
During your tune-up we have the time to install a Teslaire Cold Plasma Generator which safely cleans the air in your home with no ozone. Ions from the generator can eliminate unpleasant odors from the air. They also kill bacteria, viruses and other contaminants. As we fight this global pandemic, it's important to have every tool in our arsenal to keep your family comfortable and healthy during cold and flu season.
Furnace Tune-Ups Are Quick and Easy
Generally speaking, a furnace tune-up takes about an hour. During that time we will test your entire system including the gas valve, sensors, all safety devices, blower and duct system. We will check temperatures and make sure your system is satisfying the temperature set on your thermostat. Our service technicians will clean every aspect of your system and make sure your system operates to factor specifications. We make sure your system is fully operational and safe when we leave your home.
Keep in mind, a furnace tune-up is like a physical. It's as much about preventing future problems as they are about fixing existing problems.
To learn more about what Edge Guys does during your tune-up, watch this tune-up video featuring our Service Manager Jeff Smilko.
Furnace Tune-Ups are Easy to Schedule
Our customer service representatives are available Monday through Friday from 8 a.m. to 4:30 p.m. to schedule your tune-up. They will work to find a day and window of time that is good for you. To schedule your furnace tune-up call our office at 317-595-9720.