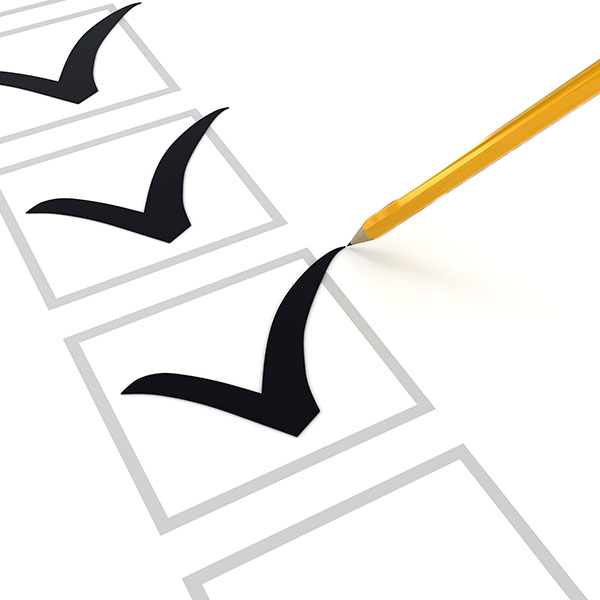 At Edge Guys Heating & Cooling we strive for 100% satisfaction in everything we do. We value your opinion and invite you to tell us and others about your experience with us. Please take a few moments to tell us what you think by leaving us a review here on our website or on any of these popular review sites or social networks.
Read what other customers have said about us.

All trademarks or brands on this page are registered by their respective owner and are not affiliated with our company, nor do they endorse or sponsor our products or services.
Reviews of
Edge Guys Heating & Cooling
(Based on 56 rated reviews)
15-Mar-2021
Product or service reviewed: Service
I called for service early morning and Wendi was able to send a service person the same morning! They completed the work quickly and the unit was pushing hot air again within an hour! Thank you
19-Feb-2021
Product or service reviewed: Furnace
Responsive and professional! Really appreciate working with people who deliver great service for a fair price. I got an honest assessment of my problem and a reasonable solution. Love our new high efficiency furnace.
11-Feb-2021
Product or service reviewed: Furnace service/repair
OMG! Please tell Adam that we are THRILLED with his diagnosis and repair! For the first time in YEARS our furnace has maintained temperature that it was set at according to our thermostat! No more constant cycling down by 4 degrees every hour or so, blowing COLD air as it did. We are finally comfortable in our own home! THANK YOU EDGE GUYS!!!!
Mark and Kim
Indianapolis, IN
20-Nov-2020
Product or service reviewed: Annual furnace check up
What a pleasant visit from your service rep. Extremely polite, prompt, answered all my questions; clean, no smoke odor. In my opinion he is a keeper. Thank you
29-Oct-2020
Product or service reviewed: Furnace repair
Edge Guys were great. They were quick to respond to my need and did an excellent job communicating about the problem. I will definitely use them again.
18-Jul-2019
Product or service reviewed: HVAC system adjustments
Jeff was the expert I had been waiting for! He thoroughly assessed the issues with a very finicky system, made adjustments, and finally I have a system working as it should!
25-Jun-2019
It's never a good feeling when you try to turn on your air conditioning and nothing happens on a day when the temperature is to hit almost 90°. I called Edge Guys in the morning and Amaury was here around 1pm. Amaury was very professional and kind, and quickly found the problem and had it fixed in about a half hour. Though I hope I never have a need again, I would be pleased to have Amaury return for any future heating or cooling needs. Thank you!
21-May-2019
Product or service reviewed: Troubleshooting HVAC issues
Alan went above and beyond to find the issue with my HVAC system. He had to come out several times to troubleshoot and was always incredible to work with. I know there are many HVAC problems in my neighborhood, and I will certainly be recommending him and Edge Guys for every one of them. Also, the office staff was great to work with. Very timely with the response to emails and phone calls. Great all around experience.
21-Mar-2019
Product or service reviewed: New Bryant Furnace
I want to thank Wendi and all the staff for a job well done! When I call, Wendi is friendly and quick to get me on the schedule and she also responds quickly to my email questions. Alan in repair was very professional and knowledgeable, he explained all of our options - repair or replace-and he answered our many questions. There was no hard sell. Another Alan in installation was also professional and explained how the new furnace would work with our existing thermostat. He went over all of the paperwork and warranty information. His team worked without a break and cleaned up after themselves. Before we decided to have Edge Guys replace our furnace, I used the Next Door app and asked if any of my "neighbors" had any comments, good or bad, about Edge Guys. Within 24 hours I received many responses and they were all positive! It is so nice to have a company that knows what they are doing, charges a fair price and has great customer service.
16-Jan-2019
Product or service reviewed: Bryant Furnace Service
I was absolutely impressed with Amaury. His expertise and professionalism was evident during his service call. I am very pleased I picked the Edge Guys to maintain my heating and air conditioning system!!
12-Dec-2018
Product or service reviewed: Emergency Furnace Repair
You didn't send just a technician, you sent Amaury, who is an outstanding service professional, extremely knowledgeable in the HVAC field and dedicated to doing an outstanding job. We arrived home from the Pacers game last night to a cold house! We called EdgeGuys and Amaury arrived 40 minutes latter. After checking out our furnace he presented our choices. The time and monetary gamble was having to call Lennox at almost midnight and wait to get a Lennox staff member to drive to the Lennox warehouse to check on parts. (Seriously Lennox, in 2019 you don't have an app for your staff to check on parts from their phone?) The best case was Lennox having the part and Amaury back here between 2-3 am. So we all agreed to wait until morning and Amaury told us he would check at the Lennox warehouse on his way to his first call. At 7:47am your service associate called us to report that Amaury had the part (yeah!!) and would be here between 9-11 am (yeah!!!). Amaury arrived after 10am and started on getting us some heat! He picked up both a circuit board AND a gas valve, just in case. The just in case part was the trick! By 11:30am our furnace was again pumping out warm air. Along the way Amaury gave us tips on which filter size to use and why, which humidifier to use as a replacement and a company to talk to about duct cleaning. He also sold us on Bryant equipment, The EdgeGuys and himself. It says a lot about an organization when they employ outstanding employees such as Amaury.
11-Dec-2018
Product or service reviewed: Year-round service contract
Air conditioning regular service visit: Alan gave us especially excellent service to keep our AC system in good shape. He did everything expected and exceeded my expectations when he climbed inside the outdoor unit to scrub and wash the parts that had probably never before been cleaned as well. (Lots of service techs couldn't fit into that unit.) Then he told me what I needed to know if I wanted to do any simple tasks to keep things working smoothly. Thanks again, Alan.
02-Dec-2018
Product or service reviewed: Furnace service
We have an older furnace that we will be replacing, the technician Amaury, was most helpful in giving us options. He was very honest in advising us without pressuring to make an immediate decision.
R. Hodgson
Noblesville, IN
02-Oct-2018
Product or service reviewed: Humidifier & Heating Service
Your service tech was great. Went far beyond normal service. Would like for you to make sure he is assigned to do all of our service work for you. His name is something like Amaury S. Thanks.
James Tank
Carmel Indiana 46033
09-Jul-2018
Product or service reviewed: Service on Non-Cooling A/C Unit
I have used a lot of other HVAC service companies over the years, and have never been satisfied with the level of service and the feeling that they are always trying to sell me more than I asked for. A friend referred me to Edge Guys last week, so I decided to give them a shot at earning my business. They got it! Our technician Amaury arrived early (he called first to make sure it was OK), and was extremely thorough and knowledgeable. I felt 100% confident in his abilities. He was polite, friendly and did an OUTSTANDING job servicing our A/C unit. I am completely SOLD on Edge guys and Amaury, and will request him personally next time we have any HVAC needs. These guys have truly EARNED my business, and I will recommend them to anyone that will listen! Thanks Amaury!
21-Jun-2018
Product or service reviewed: AC Maintenance and balancing HVAC distribution in house
Would give the technician ten stars if I could. Very understanding, patiently listened to my issues, corrected problems on site and arranged for appropriate follow up. Never had better service and advice, so grateful for this kind of service from a great technician.
19-May-2018
Product or service reviewed: Air Conditioner Maintenance
Amaury arrived early that help us out for a Saturday service call on our air conditioner. He went right to work and explained everything he was doing. After he was done he talked to us about service calls and we signed up for one that I know will make our heating and air conditioner last for years. Amaury is very knowledgeable and hard worker and we know next time he comes out to service our unit that we will get that best service. Edge Guys are the best thanks for the great service.
23-Apr-2018
Product or service reviewed: Air Conditioner
This is the second time I have requested Amaury to do my HVAC tune up. I was very impressed initially when Amaury came out in 2017 for HVAC tune up and repair. His suggestion to do both Air and Heating service checks yearly to avoid costly repairs was a great idea. I now do a spring and fall check up on my HVAC to confirm in good condition and to avoid costly issues that arise when you do not do maintenance. Amaury is always prompt, professional, and does a great job. I would highly recommend him for your HVAC services.
22-Mar-2018
Product or service reviewed: Emergency Furnace Service
We woke up to no heat last Saturday morning and called EdgeGuys for emergency service. The answering service was kind and efficient, and took detailed information to pass along to the tech on call, Amaury Suarez. Amaury returned the call within minutes and arrived within 40 minutes, as promised. We were relieved that he was able to pinpoint the problem quickly, and that he had the part on his truck to finish the repair and restore our heat. Additionally, having the service agreement gave us a discounted price on both the emergency service call and the part. We were extremely pleased with the process that was only two hours from start to finish.
14-Feb-2018
Product or service reviewed: Fixed humidifier
Amaury did an excellent job and was very thorough! I am a new customer and will continue to be one with the way things went today! Thank you! Jim
01-Feb-2018
Product or service reviewed: Furnace Flue Repair
I have an older home and needed a water heater. The plumber said he couldn't replace without flue repair and recommended Edge guys. John showed up on time and did a quality job including clean up. I'll be sending them my HVAC business in the future.
18-Jan-2018
Product or service reviewed: Furnace/Heat Pump Repair
Amaury was very knowledgeable, answered all my questions, and most importantly -- my house is warm again! He also followed up with information about a duct cleaning service as well as information on the cost of a replacement system, which I may need in the near future. I'd definitely recommend Edge Guys.
17-Jan-2018
Product or service reviewed: Repair Bryant gas furnace
Our 23 year old gas furnace stopped functioning over the weekend. We called Edge Guys' answering service and we received a prompt return call from the on call technician (Amaury). Our furnace is 23+years old. 'Edge Guy' Amaury Suarez diagnosed the problem, explained in detail our options and costs with no high pressure sales pitch. He was professional, knowledgeable, and efficient. I would give Amaury and Edge Guys my highest recommendation.
04-Jan-2018
Product or service reviewed: New furnace
Amoury was excellent. He was knowledgeable and explained everything he was doing to fix the problem. He was very friendly and wanted us to be satisfied with the repair. He fixed our problem and we are very happy with his expertise! Will only request him if we have future problems.
Michael Hardy
Zionsville Indiana
04-Jan-2018
Product or service reviewed: Repair Service/Replace ignitor
The service technician, Amaury was outstanding! I called at 8:30PM and he arrived at my house at 9:30PM. He determined the problem quickly. Unfortunately I had to wait until the next morning for the part, but he came first thing in the morning to complete the repair. He was polite and extremely knowledgeable - excellent customer service skills. I would recommend Edgeguys to anyone!.
Jane Ewing
Indianapolis, indiana
01-Jan-2018
Product or service reviewed: Emergency furnace repair
Amaury was great! Very friendly and knowledgeable got our system back up in no time. We will ask for him next time. Would definitely recommend Edge Guys.
04-Dec-2017
Product or service reviewed: Regular furnace maintenance
John did regular maintenance on our furnace....called before he came....showed up on time....did his work quickly....could not have been better.
30-Nov-2017
Product or service reviewed: Tune up
Amaury was great. Very professional and seemed extremely knowledgeable of his work. I will ask for him again
16-Nov-2017
Product or service reviewed: Routine seasonal maintenance by John T. (web site doesn't allow me to choose technician
Honest, hard working guys. They tune my 2 systems every spring and every fall. Can't say enough good things.
13-Nov-2017
Product or service reviewed: Fall heat pump tune-up
I have maintained a service contract with Edge Guys for a number of years and have been pleased with the service. I prefer to work with the same technician and Amaury is prompt, friendly, thorough, and informative when I have questions.
26-Oct-2017
Product or service reviewed: furnace tune up
John T. did a great job - quick and thorough. I always recommend Edge Guys when someone asks about furnace work.
23-Oct-2017
Product or service reviewed: Furnace
Amaury arrived to do servicing & was very Professional & Courteous & answered my questions.
Marlane Cridet
Noblesville, In.
19-Oct-2017
Product or service reviewed: semi-annual cleaning and inspection
Service man did a great job on our heating and cooling system for semi annual cleaning and inspection. He went into places untouched for a long time. He knew where to look and we were impressed with his work and attitude for the coming heating season. Great job!!
19-Oct-2017
Product or service reviewed: Heat Tune-up
I had my heating check and tune-up to be ready for winter done today and John arrived right on time. He wasted no time in getting right to the job. He performed a very thorough cleaning of the furnace. He even took apart the burners and cleaned them. He was very professional and explained what he was doing and the reason for his work. I was very satisfied with his work and glad that I chose Edge Guys for my heating and cooling maintenance checks.
Paul Ransbeger
Indianapolis, IN
18-Oct-2017
Product or service reviewed: Heating Unit
I have exclusively used Edge Guys for the past few years. They are always courteous when setting up the appointment and call before they come. Last night Amaury came out to look at a unit with which we had a previous problem. He took the time to diagnose the problem and explain what was happening. The heat was working in no time. Because the previous time the Edge Guys had not solved the problem, Amaury recognized this and the company made an adjustment in their billing the next day. I feel like this is a very honest company and recommend them to my friends.
Randall Roper
Indianapolis, IN
22-Sep-2017
Product or service reviewed: A/C Unit
I had to get a new A/C unit and wanted to use a local family based company. Sales Rep Zach was very helpful and knowledgeable. After having it installed I need to move closer to the house. No problem Doug and Zach came out to assess the situation and the next morning Jeremy and Brandon were there to move it. Jeremy and Brandon are great guys and did a fantastic job installing it and then moving it.
James C. Nelson
Carmel, IN
22-Sep-2017
Product or service reviewed: A/C Capacitor Replaced
I was very pleased with EDGE Guys service today. Amoury was prompt, courteous, and knowledgeable in diagnosing and replacing a blown capacitor. He had us back up and running in short order on an unseasonably warm day.
Ben Farrell
Indianapolis, IN
08-Aug-2017
Product or service reviewed: Air conditioner tuneup
I adore having a new heating and air-conditioning system, but even more noteworthy is the service tuneup Amaury provided. He was friendly, positive, and knowledgeable. And, when I was confused about which brand of 4 inch filter to purchase, he didn't have that particular one on his truck, so he made a return trip the next day to show me before going to the basement and replacing the existing one. I will certainly request Amaury for future tuneups/service calls!
Connie Stern
Indianapolis, IN
04-Aug-2017
Product or service reviewed: Repair
Amaury was at house today to look at our AC..What a nice young man he is! Got right on it and found our problem and got it resolved! Edge guys have a very hard working guy on their team!!!
14-Jun-2017
Product or service reviewed: Fan motor for A/C
We want you to know that Amaury Suarez is wonderful! From the moment he came into our home, he was very knowledgeable and extremely courteous! He went above and beyond for us--explained what we needed and showed how our maintenance plan would benefit our purchase. Thanks so much Amaury and Edge Guys!
24-May-2017
Product or service reviewed: Air Conditioner
Our AC had frozen up for the third year in a row and it was time for a new system. The first company we called gave us a quote and did not explain anything. Tom P. came out and took the time to explain what we had and why he was recommending in ways that we could understand. Doug the installer was very courteous and professional. We now have a system that will serve us for years to come.
23-May-2017
Product or service reviewed: A/C Maintenance
Our house could not get cool. We called EdgeGuys based on recommendations from our neighbors. The service that we received was fast and at a great value. We had several options presented to us to fix the issue. Within 24hrs we got the part we needed and the service completed. Chris was friendly, professional, and very informative. 5-stars guys!
05-May-2017
Product or service reviewed: Air Condition Tune up
Chris and Alisha have been with me since I purchased my home. They have been very help and attentive. There has never been a problem and the service is outstanding. I use this service for winter tune up. Thanks Guys.
Jamie Brown
Indianapolis, Indiana 46268
03-May-2017
Product or service reviewed: A/C Service & Repair
I just wanted to take a moment and thank you for our A/C repair today! Alan was a pleasure to have, and I really appreciated his knowledge, workmanship, and personality! Also, my thanks to Jolene who I originally spoke with on the phone! I won't hesitate to call you again for either furnace or air conditioning service in the future... :-)
13-Apr-2017
Product or service reviewed: Replaced Central Air and Heating Units
In April of 2017 we replaced our 21 year old, original central air and heater in our home. The gang at EdgeGuys (Chris E. and his crew of installers) did a fantastic job! We were pleased when they responded to our request for help when our old furnace was on its last life. They were able to get it up in running again to buy us time to make a selection for a new furnace and AC unit and arrange delivery and installation. The crew that EdgeGuys sent to install our new Bryant Heater and Air Conditioner was professional, polite, efficient and intelligent. They left our home spotless after the installation and offered to return if we had any issues. I am proud to say, we have had no issues and our units are working GREAT!!! Thanks EdgeGuys! We appreciate our heater much more now and quickly realized the improvement in heating capacity the new unit made in our home. Thanks, again!
Joe and Jennifer Lisanti
Fishers
06-Apr-2017
Product or service reviewed: Furnace and A/C unit
My husband and I are very satisfied with the Edge Guys. We have used them for service over the past couple of years and then this year had to replace our heat and a/c unit. They presented pricing fairly and clearly. The installation was done professionally and the workers were all very professional as well. I am very comfortable in recommending Edge Guys Heating and Cooling.
Jerry and Cyndi McKinley
Westfield, Indiana
14-Mar-2017
Product or service reviewed: New Furnace
Edge Guys came out to give me a free second opinion on a furnace issue I was having. They were very professional and prompt. While the other company portrayed a doom and gloom scenario, Edge Guys gave me honest feedback. They were even cheaper than the other company that came out for the same new furnace! Had the install completed and it works great.
09-Mar-2017
Product or service reviewed: hvac system
Excellent work and my technician Amaury was professional, efficient, timely, knowledgable and incredibly nice!
Erin Dorsey
Indianapolis, IN
24-Feb-2017
Product or service reviewed: HVAC
Amaury was professional, on time and did an exceptional job on my HVAC. Amaury was able to communicate the issues to someone with no HVAC experience and was thorough and pleasant to work with. I would recommend Amaury for any HVAC service.
17-Feb-2017
Product or service reviewed: HVAC duct replacement
The very best thing we have done for our HVAC system was find out about Edge Guys from a close family friend. Three years ago, in the midst of a horrendous winter, our furnace stopped working. After having three separate companies come out to get the system working again, every one of them telling us we needed a completely new system, my friend told me about Edge Guys. It was the ONLY company that laughed and said we absolutely did *not* need an entirely new system. They did some work and everything was fine. Last week we found out that a big chunk of our HVAC duct in the crawl space had totally rotted away some years ago. We had no idea! We always wondered why the far side of our home could never seem to keep up with temp set on the thermostat and now we know why! Edge Guys came out, confirmed the issue, and replaced the entire section within three hours! Servicemen are always on time, polite, neat, and professional. Friendly, but not overly so. I absolutely love this company and the integrity with which it operates. We are customers for LIFE!
Melody Stiles
Indianapolis, IN
16-Feb-2017
Product or service reviewed: Bryant Full System
We've been customer's of The Edge Guys for several years and have always had great service. When our HVAC system needed replaced, that same great service did not change. Every tech we've had in our home has been extremely knowledgeable and personable from service to installation and maintenance. Thank you!
11-Feb-2017
Product or service reviewed: Bryant Basic 92% Service
Great service from the very start when our furnace broke down. Within 24 hours of contacting the Edge Guys we received a competitve quote and an offer to replace our furnace the very next day, which was a SATURDAY, at no extra charge. The installers were knowledgable, friendly, and thorough during the entire installation process. High quality service and installation that exceeded our expectations.
24-Jan-2017
Product or service reviewed: Heating element replacement
I really appreciate the quick work the technician did in finding a faulty relay in our electric furnace in one of our rental properties. The technician called me from the site and advised me that a relay was defective but he would do an emergency fix to keep our our tenant warm during the time it took to order a part and return for his installation. This process took about five days, office called our tenant to set up a return visit for the relay installation. Personally we could not be happier with this type of communication and service. Thanks you, Edge Guys !!
Ron Adams
Indianapollis, In
11-Jan-2017
Product or service reviewed: Service call
Very professional and honest!! Called another company before them who told us we need a new furnace. Had Edge guys come for a second opinion. So glad we did, did not need a new furnace just needed a cleaning and new filter. They are very quick on coming and helping out. Thank you so much for all your hard work. Very much appreciated.
Betina Mobley
Westfield, IN
11-Jan-2017
Product or service reviewed: REPLACING A THERMOSTAT
I had issues with my thermostat. I called my tech who came in the same day he checked everything out and installed a new thermostat. the tech was punctual, polite, professional knowledgeable and friendly. I will definitely use edge guys all the time and recommend them to my friend
06-Jan-2017
Product or service reviewed: New Furnace and AC Unit
Was very pleased with the professionalism, honesty, integrity of all team members involved with our needs. Having to replace our existing furnace unit the 1st day of 2017 was not our on our game plan starting the new year. Each step along of the entire team assisted us in making the right decision with excellent interaction of all their team members. I would definitely recommend the services and products for your home needs. We thank you for expediting our services to my family back in our house!