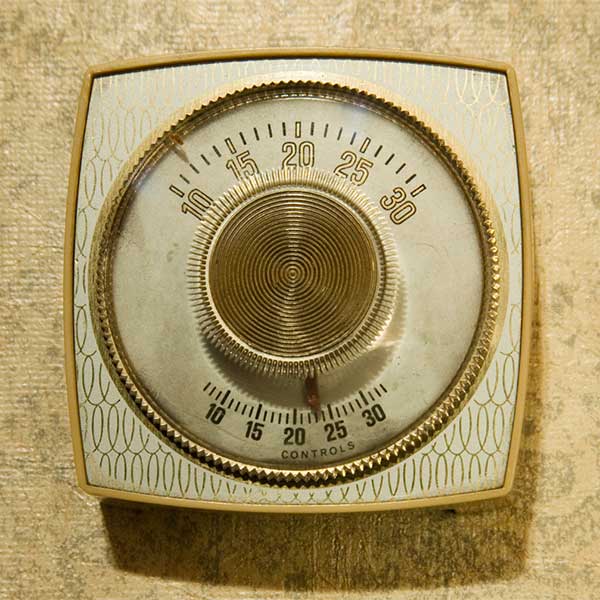 It's all in the family when it comes to keeping your family comfortable. In 1966, Jim Williams, Sr. set out to build a business with comfort as its middle name. Entering the heating and cooling industry, he started one of the first companies in Carmel dedicated to improving living environments and providing reliable indoor air quality in customers' homes. Williams Comfort Air thrived, homeowners were pleased and he developed the reputation as a reliable caring community partner.
A few years ago, thinking it might be time to retire, Williams sold his company. But, retirement didn't make him comfortable, thus Williams teamed up with his son, Jim, Jr., daughter Kelly and close friend, Tom Melangton to launch Edge Guys. Now, he is back in the comfort business. "I started my career in 1952, sweeping floors and cleaning bathrooms. I kept progressing until I was hired at Bolls Furnace Company in 1955. They are still in business today." According to Williams, he learned his trade from his boss, Fran Bolls. He trained at the Williamson Company in equipment manufacturing, engineering and mechanical layouts and learned to hand craft sheet metal on the job. "Back then, we were still doing coal furnaces. Because of utilities and their expanding role in heating, we installed a lot of oil and gas furnaces in the late 1950's and 1960's. In that same era air conditioning was coming on strong in the automobile and in residential markets."
As the comfort climate evolved, Williams knew it was time for him to make a change – from employee to employer. He established an office at the northwest corner of 116th and Range Line Road next to the Estridge IGA supermarket. "I worked alongside Paul Estridge when he was just getting into home building." Carmel's booming residential market in the 1960's and 70's paved the way for the growth of his company. Williams was instrumental in designing and installing HVAC systems in nearly 80-percent of all homes built during that time in neighborhoods like Brookshire, Cool Creek, and Woodland Springs working with innovative builders who plotted subdivisions and built home throughout Carmel.
"My son was born the same year as my company. Back then I could only hope he might be interested in the same line of work." As his boy grew, Williams began taking him on jobs.
"My favorite memories when I was little are of Dad taking me to places like the Beehive, where Cancun is located today on Rangeline Road. All of the builders and subcontractors met to discuss business over coffee and made deals on a handshake," said Williams, Jr. "I started working for Dad here and there, after school doing odd jobs and picking up parts at Hedback's supply house."
As he got older the tasks became more challenging. "I made sure my son got to do the dirtiest jobs possible, not to be mean but to teach him that he must be able to do what he asks his employees to do," said the elder Williams. "I put my son in the hottest attics and smallest crawl spaces in an attempt to make him enjoy college and pick out a career of his own." After a semester in school, Jim Jr. decided he wanted to work in his dad's business full time doing something he loved and knew well. For 20 years, father and son, worked side by side.
In 1992, the Williams duo hired Tom Melangton, a Carmel native, to run the sales and marketing efforts of Williams Comfort Air. "When Mr. Williams decided to retire, I knew there was going to be a change. I enjoyed working with the new owners but missed being on the Williams team."
According to Jim Williams, Jr., because the family business was so highly respected, when it sold they agreed to a two-year non compete clause. "This would give the new owners an opportunity to engage with our existing customers. I created the Edge Guys thinking the company name would give me flexibility to do pretty much anything," said Williams, Jr. "And it has. I've learned a lot over the few years I was out of HVAC. But, my Dad learned he missed the industry. Our two-year clause came to an end and we decided we should stick to what we know HVAC."
"I am honored to join the Williams team in their new venture. We want to get back to the grassroots of providing a high-level of exceptional service with a personal touch. We envision a boutique-style company," said Melangton, head of sales and marketing. "The Edge Guys are classy guys that take the extra step to ensure that customers get full service and have a positive experience with climate control, as well as comfort in knowing we are going to send the right guys on time, in believing we will respect their homes, and confident that we have the expertise to get the job done right the first time."
Not only are the Edge Guys taking the lead on service, they are on top of the latest technology and most energy efficient, high-end products representing Lennox and Heil HVAC systems and recently expanded to enhancing recreational comfort as the preferred dealer for Primo Grills. Their strong and devoted crew of professionals, are trained to install and maintain a wide variety of mechanical systems including competitor units, as well as service hot tubs around the clock in a timely manner with precision.
"Our goal is to try to fix it first and not just try to sell the customer something," said Jim, Jr. "We work more and more with women running households and they are making the decision on which company to hire for the job. Our focus on comfort, not only refers to the HVAC system we are installing or servicing, but also includes paying special attention to our customers' feelings, making certain they trust the Edge Guys in every way ensuring they are 100% comfortable with us working in their homes. After all comfort is our business."
"Edge Guys is proud to have merged with Extreme heating & cooling in fall of 2015!"